Vandy Vape's Kylin V2 RTA is an upgraded version of the Best Selling Kylin series. With innovative bottom bevelled air intake and a cambered surface air outlet, Kylin V2 provides smoother airflow and huge clouds. The Large build deck space is very convenient to build for single coil and dual coils users. Also now with slide to fill top cap, refilling is easier with no leakage issues.
Kylin V2 RTA Features:
Steel Construction
Bevelled Bottom Air Intake with Cambered Deck 
Easy Coil Installation
Slide to Fill Top Cap
Single or Dual Coil Configurations
Capacity 5/5ml
Diameter 26mm
Size 24mm x 38.15mm
Kylin V2 RTA Package Contents:
1x Kylin V2 RTA
1x Accessory Bag
1x Resin Drip Tip 
1x Coil Lead Jig
1x 3ml Pyrex Glass
1x User Manual
Write a Review
We verify all reviews are genuine. Please make sure your read our review policy before leaving your review.
Customer Reviews
Filter Reviews:
flavour
vape
stock
airflow
products
Grey Haze
touch
haze
round
company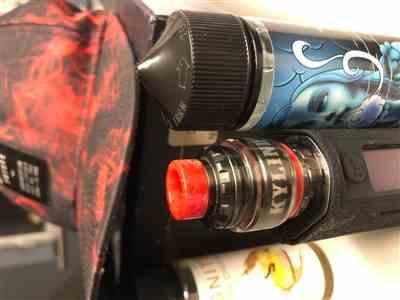 10/07/2019
Very good product
Very happy with this rta and easy to build on, fast delivery and very good service. Would recommend this product.
Mark A.
United Kingdom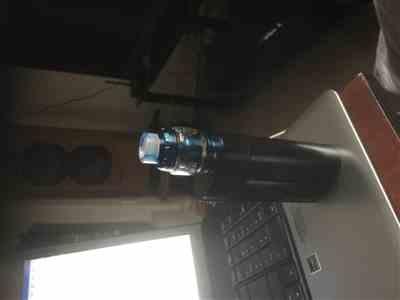 09/12/2019
Great tank
Superb tank , easy to build on , and the free tool that comes with it is awesome, a nice touch. Thanks grey haze
Ian K.
United Kingdom
12/05/2019
The best RTA I've owned
After trying several other RTAs and not being impressed at all with them, I finally caved and bought the Kylin V2 and couldn't be happier with it. Previously I've had the Geekvape Zeus X, Asmodus Zesthia and the hugsvape Lotus and all of them were disappointing in one way or another (Especially the Zeus X) I was about to give up on RTAs and switch to either an RDA or *gulps* go back to non-rebuildable tanks. I'm so glad that I got the Kylin v2, it is absolutely the best RTA I've used so far. Pros: -Great flavour, like spot-on, hands down the best, especially with the airflow 2/3 closed (the Hugsvape Lotus is close in flavour, but this is much better) -Great cloud production/Plenty of airflow (Not really why I bought it, but no complaints...except from my smoke detector) -No leaking so far (Every single other RTA I've had has leaked) -Very easy to build on (I've read that wicking is brutal on this RTA, but I had no issues whatsoever) -Came with 2 triple fused Clapton coils (Ni80) -Came with bubble glass -Came with tool for sizing coil legs (saves a lot of messing around when re-coiling) -Spare drip tip and drip tip adaptor -Well packaged Cons: -Never been a fan of the slide to fill top (usually they result in leaking when in my pocket, but not experienced with this RTA so far) -Airflow control ring feels a wee bit too loose (Nitpicking) Overall, I highly recommend the kylin V2.
09/03/2019
Amazing RTA
So I finally got round to trying this, and my only regret is not doing it sooner, the flavour is great, the tank looks amazing! The only issue is building the deck can be a bit fiddly
Anonymous
United Kingdom
08/19/2019
Very impressed with the RTA but also with Grey Haze
The tank is a flavour beast and it comes with the tpd compliant frosted glass which isn't great but to combat this grey haze also sends out a bubble glass and also a straight glass separately with the rta which is great as the frosted glass chokes juice flow
Zeeshan S.
United Kingdom