Vape Accessories
We have a huge selection of vape accessories, from coils, pods, chargers and more, if you need replacement parts you can find them here.
Blogs & Guides | Be Inspired
Everything you need to know about vaping !
Reasons to shop with us

Free
First Class Delivery
On Orders Over £30

Same Day
Delivery & Dispatch
Operating 7 Days a Week

Lowest
Price Guarantee
Best Price In Uk

All TPD
Compliant Products
Legal and Safe to Buy In Uk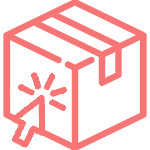 Click & Collect
Available
To Over 2000+ Locations
GREY HAZE – The Best Online Vape Shop
Why Shop With Us?
Grey Haze is an online UK based ecig store established in 2012. We are one of Europe's leading online vape shops. We work to provide the best and unique vape mods at the best prices possible. We source only the highest quality vape mods, vape kits, and eliquids from around the world, bringing them all under one roof at the cheapest price we can. We are a leading online vape shop, working on long-lasting relationships with ethical and responsible manufacturers and suppliers. 
What do we stock?
We stock a huge range of vape kits. From pod kits to vape pens and disposables, we're sure to have what you need! All our eliquids are TPD compliant, we are proud to have a complete range of stock that is fully traceable and tested. Our e liquids are sourced only from manufacturers with batch testing and full traceability, and completely TPD compliant. We stock a massive range of vape liquids, from Nic salts to 50/50 eliquid and everything in between. You're sure to find your perfect vape juice here.
How Can We help?
At Grey Haze customer service always comes first. Our awesome customer service team will go above and beyond to make sure any issues you might have are resolved quickly and effectively. Get in touch for shopping advice, tips and returns. Our staff are constantly improving our service levels and we offer cheap Delivery 5 days a week. Contact us for more information.