The Asmodus Zesthia RTA is an all new flavour RTA! With its completely unique brilliantly engineered 'Hot Dog' Style build deck, the Zesthia is capable of incredible flavour production, unlike anything you'll ever try!
The Zesthia RTA has been expertly CNC machined to a high standard, polished and finished making it ready to vape as soon as you open the box. The Zesthia RTA uses angled bottom airflow and a unique chimney design to maximise flavour production, it can be used in the mouth to lung style or a looser airy vape style.
The Zesthia is the must-have RTA for any flavour enthusiasts! The Zesthia RTA is available in four colours.
Features
25mm diameter
Single coil builds Compatible
Four terminal hotdog style two post deck
Adjustable wicking ports
Top filing system
Threaded top cap
Flavor enhancing adjustable angled dual bottom airflow
Chimney has a tightened top piece which condenses

 

flavor
Large wicking ports
Gold-plated wire retention hex screws
Gold-plated 510 pin
510 connection
Dimensions: 25mm x 49.5mm

Package Includes:
1x Zesthia RTA by asMODus
2x Oni 0.3 ohm fused Clapton coils
1x Replacement glass section
1x Spare parts bag
1x User manual
Write a Review
We verify all reviews are genuine. Please make sure your read our review policy before leaving your review.
Customer Reviews
Filter Reviews:
flavour
vape
coils
airflow
build quality
others
glass
tank
perfect
build deck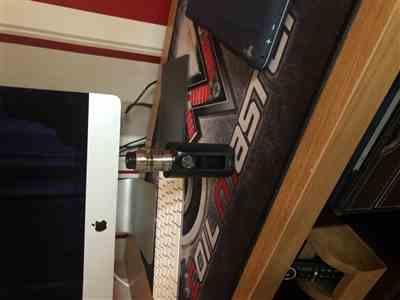 11/23/2019
Asmodus Zesthia RTA
I really love Asmodus products and this RTA is no exception. Easy to build and wick, and the quality of manufacture is excellent. Considering all this it's remarkable that Greyhaze can sell it for under a ten pounds.
Jim M.
United Kingdom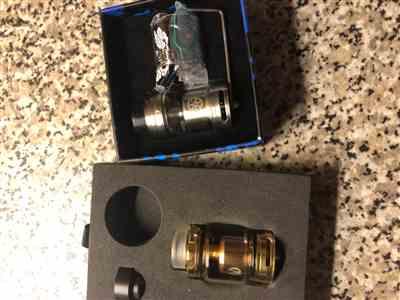 11/19/2019
Excellent RTA
Great tank. Amazing flavour and great clouds. Would highly recommend
Chris P.
United Kingdom
11/29/2019
Easy to build on, but not a fantastic RTA
My order shipped and arrived quickly, it was well packaged and contained everything listed on the product page. As for the RTA itself, Building on the zesthia is very easy, It takes a single coil, but the wicking ports are tiny, smaller than on any other RTAs that I've used. The flavour is quite disappointing, and the airflow is a bit more restrictive than I would like. It's not awful, but given the chance, I would definitely not choose this RTA again.
D. Deery
United Kingdom
11/13/2019
Finnicky top but I'll live with it because the rest is just great
I had no real expectations for this RTA. I looked for an RTA, sorted by most popular and saw this one on sale on top of the list. Put it in my cart thinking I can't go wrong for £9... When it arrived, it had a bit of a hard time opening the top cap to refill, but after the first build (and a fill from the bottom), I put it on my mod and managed to get the cap off without any tools. I wasn't expecting too much from it, usually you get what you pay for, but I was literally blown away by the flavor and cloud production. I've been using mainly quality flavor RDAs for the last 3 years and this single coil RTA just blows them out of the water. I had never even heard of the Zesthia... what an underrated, under marketed piece of kit. Besides the outstanding flavor, this is the easiest RTA ever to coil and wick too. I've seen some reviews where they complain about wicking.... meh. I'm a bad wicker, I make tanks leak but not a single drop has come out of this one. It's a keeper for sure. So GET HIS TANK! I guarantee you will not be disappointed.
Jan
Belgium