The Double Barrel v3 mod by Squid Industries is back and better than ever, keeping its renowned stunning looks but improving practically every aspect of its design and functionality! The latest version simply put is the double barrel perfected.
The Double Barrel v3 subtlety improves the original design, which can only be truly appreciated in your hands. The Double Barrel V3 has a unique design unlike anything before it, its sleek, slim form factor feels perfect in the palm, is easy to pocket, and just feel like a real high end piece of kit. The Double Barrel v3 unlike the vast array of mods being released from china has a real old time weighty and quality feel, and pairs together with an RDA unlike any other mod we can think of.
Squid industries has listened to customer concerns and vastly improved the double barrel v3 over its predecessor. Some of the upgrades include:
Increased diameter to 25mm so you can pair it with your favourite RDA
Upgraded 510
Flush mounted screen
Entire top of the mod now sealed to prevent shorts
Upgraded contacts, for better shock protection
Upgraded battery door, now hinged
Upgraded paint finish to power coat for a more durable long lasting finish.
Features
Strong alloy constructed and powder-coated for a durable finish

5-150 watts variable wattage

Multi-function firing button (doubles as wattage control)

Takes dual 18650 high drain batteries


Accommodates 25mm, and under, attys with no overhang

Variable wattage 0-150 watts
Multi-function firing switch (also serves as a dial to adjust wattage)
Spring-loaded 510 connection
Safety features such as reverse battery polarity protection, and short circuit protection
Wattage, voltage, resistance and battery level indication screen
Sprung button style battery contacts 
A connected hinged battery door 
Flush sealed screen 
Steel Construction
25mm diameter  
Package Contains:
1 x Double Barrel V3 Mod
2 x Atomizer Washer/Disc
1 x Product Manuel
1 x Desiccant
Write a Review
We verify all reviews are genuine. Please make sure your read our review policy before leaving your review.
Customer Reviews
Filter Reviews:
opinion
bottle
price
quality
service
greyhaze
stock
hand
place
build quality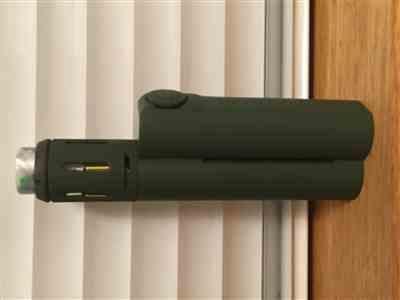 11/06/2019
Bang on.
Simple , sturdy , easy to use device which really does give out with both barrels. Exactly what I was looking for and well worth every Squid.
Michael L.
United Kingdom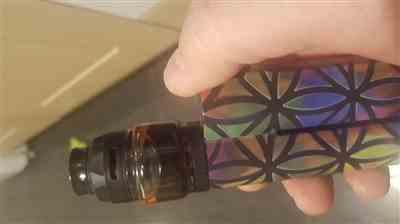 10/14/2019
Double barrel v3
Nice to hold and an easy menu (No temp control).
Pawel S.
United Kingdom
10/29/2019
Double barrel v3
Nice and weighted mod fits in the hand well nice and easy to set up put the battery's in set the wattage and a way it goes pleased with my purchase
Brian B.
United Kingdom
10/20/2019
Nice, aesthetically pleasing, heavy duty mod.
Overall pleased with the look, feel & function of the device. An easy to use mod that hits as hard as it looks. The only caveat (hence my four star rating) would be the flimsy hinge on the battery door plus spit-back from the atomiser falling around & on the screen. This is not a mod you would wanna drop or handle carelessly as to avoid chipping of paint or any other damage despite its rugged appearance.
Stewart B.
United Kingdom
10/14/2019
Double barrel V3
Great service and an amazing mod Thank you
davies
United Kingdom