USE THE CODE "RELX£1" AT CHECKOUT. 
(Limit to one use per customer only)
The RELX Essential Infinity Pro closed pod system is the latest release from one of the largest pod manufacturer in the world! Incorporating a 350mAh internal battery for all-day battery life. Featuring super smooth technology which offers optimised performance incredible flavourful vapour production, air boost as well as an active-stream pro which can provide a constant and balancing vape experience.
Designed to be leak-resistant and provide an excellent all day vape experience the Infinity Pro is simply an excellent pod system capable of satisfying your cravings!
Choose your device colour plus one pack of flavour pods, discount will be applied at checkout.
Contents
1 x Relx Essential Battery Device 350mAH
1 x USB Cable
1 x User Manual
Features:

Battery capacity: 350mAh
Charges in: 40 minutes
Puffs: 500
Smartpace feature: No
Activation: Draw Activated
Charger Type: USB Type C
Leak resistant: Yes
Compatible with Relx Infinity Pro Pods.
2 x Infinity Pods pro pack FREE with this deal.
Write a Review
We verify all reviews are genuine. Please make sure your read our review policy before leaving your review.
Customer Reviews
Write a Review
Ask a Question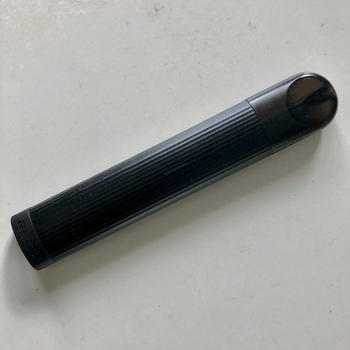 09/08/2020
LIFE SAVER!
Came in handy when I was out of battery. I got this pod through Grey Haze, didn't expect much thinking its a quid, but this little device is premium. Came in a premium box, well made and magnetic (the USB C cable that came with it alone is worth more than a £1) for the most important bit the vape... super impressed, the menthol hit reminds me of Zoom pods, and you don't need many puffs to get your hit. Doesn't seem to want to die out had it over a week and still going strong on the first pod. Gotta try some new flavours now. *****
Jonathon B.
United Kingdom
09/21/2020
Great item
Excellent item with a strong quality of vapor, didn't get the right flavour (ludou ice, certainly an acquired taste) but a great throat hit and excellent for getting a dose of nicotine.
George H.
United Kingdom
09/21/2020
excellent!!
this is by far the best pod vape i have tried. It's really easy to use and there is no mess or leaking at all, fits perfectly into a pocket and is not obvious like most tank vapes.
david k.
United Kingdom
09/08/2020
Excellent as usual
ordered just after cut off time so i emailed asked where the order was, And Greyhaze was amazing and gave me brilliant feedback and it was delivered on time the next working day. Used this site many times before and i honestly can not fault them. As for the device its a fantastic starter kit , not much juice for me as i vape a considerable ammount. however its a good 9/10 for new vapers. Pros - Very very easy to set up, usable straight out the box and lastest 3 hours before needed to charge first time. charging is a breeze, easy swappable pods, very slim line and nice feel in the hand. Good draw and a steal at the price. Cons - Small amount of juice and not wide range of flavours as of yet but this is new. built in battery so unable to swap if out unless you have 2 or near a usb c charger. Recommended to my wife who has no purchased one for herself :) very happy as always and thanks to Greyhaze .
gareth d.
United Kingdom
09/08/2020
Excellent little pod!
For such a small mod, the relx produces good flavour and vapour. For £1 plus p&p you can't go wrong!
Russ B.
United Kingdom