Bubblegum Concentrate IVG 30ml
Perfect for mixing your own liquids with the stunning flavors from IVG. Bubblegum by IVG is the perfect recreation of the classic and distinctive bubblegum flavor.
Mix between 15-18% depending on PG/VG ratio. Adjust to your preference.
For use as a flavor concentrate for eliquid. Requires mixing with Propylene Glycol and Vegetable Glycerine. Do NOT vape neat!
Write a Review
We verify all reviews are genuine. Please make sure your read our review policy before leaving your review.
Customer Reviews
Write a Review
Ask a Question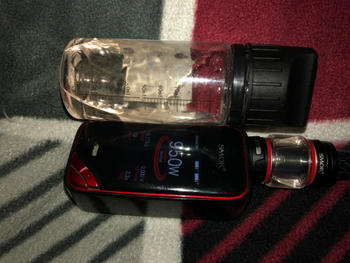 05/17/2020
Great product
Like using ivg bubblegum concentrate have tried a couple but always jump back to ivg Great product excellent offer plus speedy delivery here to germany Thx again for all that...i would recommend bubblegum but tastes are different but i recommend Grey Haze shop for excellent service
Mark T.
Germany
08/29/2020
Nice Flavour..
Got this in sale. Great bubblegum flavour. Not an ADV for me but it's still a pleasant vape..
Jules
United Kingdom
07/31/2020
Good Bubblegum, Just not so special
it's absloutly a good bubblegum, but I think I could mix Capella bubblgum at 10% and I should get pretty close result. maybe adding some sweetener and a pink strawberry to shape it further, it will still be cheaper to some degree.
Mustafa Q.
United Kingdom