The Odin is a colab between the Vaping Bogan, Vaperz Cloud and Dovpo. Together they have produced this powerhouse of a mod that has turned loads of heads in the vaping scene.
The Odin is a dual 21700 DNA250c device. If you are familiar with DNA chip sets then you will feel right at home with this mod, but if you are new to DNA then just know they are considered one of the best and most customization (through Escribe) chipsets on the market. 
The dual 21700 battery compatibility will give you superb battery life and powers the mod up to 200w to give you a fantastic vaping experience. 
The Odin can fit up to a 30mm tank with no overhang and thinking of everything, Dovpo even include multiple colour battery wraps to match whatever visual set up you chose through the cut out vents on the side of the mod.
The mod is constructed of metal and is super durable, with a short and ergonomic shape for added comfort when using and carrying all day. The screen is large and clear with a simple Up, Down and Select button layout alongside the firing button that is engraved with the Vaping Bogans skull logo.
If you are looking for pure reliable power and long lasting battery life then the Odin is the mod for you. 
Features;
Size: 90 x 51.2 x 42.8mm
Aluminium Aloy Construction
Max Tank Size: 30mm (with no overhang)
Evolv DNA 250c Chipset
Battery's: x2 21700 / 20700 / 18650 (Not Included)
Output Voltage: 0.2 - 8.0v
Wattage Range: 1 - 200w
0.96" OLED Screen
Micro USB Connection Port (for updates)
Package Contents;
1x Dovpo Odin DNA250c Mod
1x Pack of Multiple Colour Battery Wraps
1x Micro USB Cable
1x User Guide
Write a Review
We verify all reviews are genuine. Please make sure your read our review policy before leaving your review.
Customer Reviews
Write a Review
Ask a Question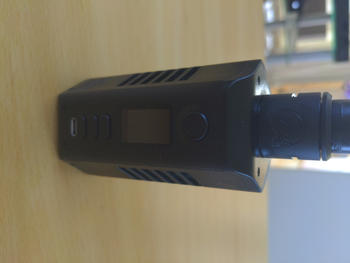 06/22/2020
Exquisite in every way
Everything from the quality of the product down to the design is well thought out and just beautiful. Although we tell ourselves it doesn't matter if it looks good, we're lying. It is a fundamental corner and this thing delivered
Alex b.
United Kingdom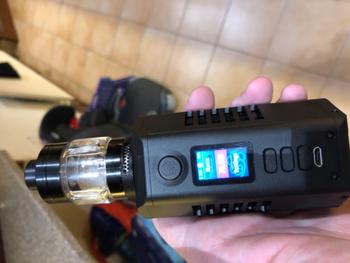 02/07/2020
Top notch box mod
Best mod I have at the moment. Love the chip and move the design and that it takes my Glaz V2 perfectly
Chris P.
United Kingdom
09/19/2020
Odin DNA 250
This item is great, really responsive firing button. A feature packed mod with excellent battery life. Brilliant. Would recommend it.
Hay C.
United Kingdom
09/19/2020
DOVPO Odin DNA250C Box Mod
The opinons expressed here are of my own and in no way associated with Greyhaze, the mod was purchased with my own money. Service and communication from Greyhaze was 5 star and it arrived in very quick time. The mod itself is a nice piece of kit, the menu is really straight forward so I wonder why some people seem to think that the Evolve chipset is a minefield to navigate. My only small crit is with the air vent slots, it`s like rubbing your fingers across a cheese grater, perhaps I received one that was not finished off properly if not then they should have paid a bit more attention to detail imho. This has no bearing on the supplier though.
Richard V.
United Kingdom