Vandy Vape Capstone RDA, designed by VAPE HAPPY is a well thought out RDA. Using a pyramid shaped post that allows liquid to waterfall directly on the coils when squonked and with tight locking wide post hole this RDA is the perfect companion to your favorite squonk box. A adjustable ramp airflow allows the air to draw under the coils and directly in to the chimney for a powerful flavor and with the dual build capability, this tank will keep up with the cloud chasers. 
Features:
24mm Diameter
Single Screw Spring Loaded Deck
Ramp Airflow System
Duel Coil Build
Squonk Ready
Waterfall Squonk Action
Package Contents:
1x Capstone RDA
1x 810 Drip TIp
1x 510 Drip Tip Adapter
1x PC Comp Cap
1x Accessory Kit
Write a Review
We verify all reviews are genuine. Please make sure your read our review policy before leaving your review.
Customer Reviews
Write a Review
Ask a Question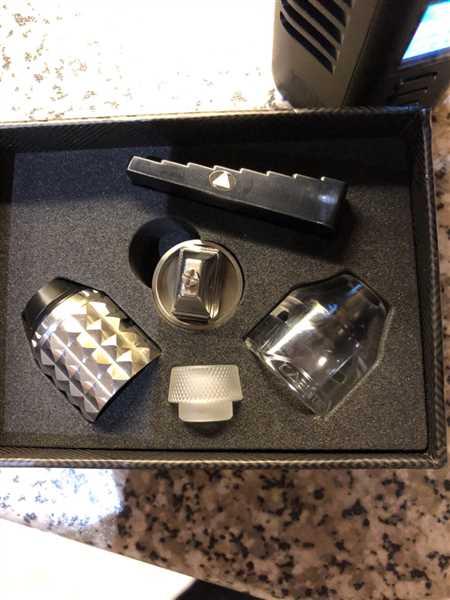 02/05/2020
Unique RDA
Looks great especially with the glass cap. Comes with coil cutting guide. Works great would recommend
Chris P.
United Kingdom
12/31/2019
Capstone rda
The rda has two top caps one clear good flavor great price highly recommend
Andrew R.
United Kingdom
12/13/2019
Perfect rda
On the package, i get the classic head, or transparent head, and its very cool thing. Must have rda ✌️
Hatalyák M.
United Kingdom