California Krush - Evil Cloud - [50/10] Series - Short Fill
California Krush by Evil Cloud is just one of their new 3 flavours in the [50/10 Series].
California Krush is an iced mango & banana smoothie with a splash of tropical guava.
QuickNic Ready = Ratio ready bottle, designed for use with QuickNic, QuickNic sold separately. 3MG is the maximum Nicotine level that can be reached. 50ml bottle; 60ml after QuickNic is used.

QuickNic Ratio Guide:

30ml requires 1/2 bottle of QuickNic
60ml requires 1 full bottle of QuickNic
120ml requires 2 full bottles of QuickNic
The above will result in a 3mg formulation
Write a Review
We verify all reviews are genuine. Please make sure your read our review policy before leaving your review.
Customer Reviews
Write a Review
Ask a Question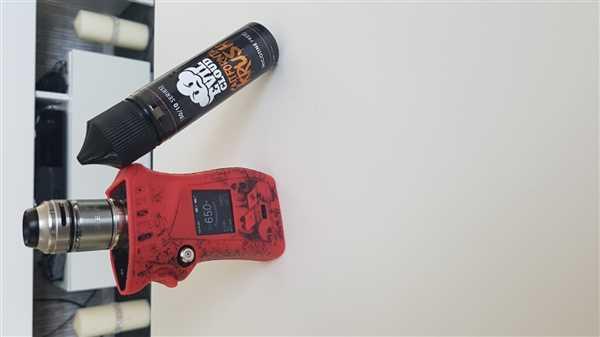 04/11/2020
Juice review
If you like mango and bannana this is the juice for you.. Greyhaze is my prime site for prices and fast delivery with good products.
Mark H.
United Kingdom
05/10/2020
My favourite from evil cloud
A very strong flavour with a cool kick on the exhale. Very prominent tones of banana and mango. It's a liquid that I keep coming back to buy because it's that good. Yummy.
samuel F.
United Kingdom
11/20/2019
California Krush.
Excellent - it's my favourite juice and only Grey Haze have it. Great price and service which is why I keep using them.
Justin W.
United Kingdom
10/11/2019
Fab!
Brilliant juice! Really tasty, doesn't burn coil. Worth trying if haven't already. I've already got my second one added to basket!
Donna
United Kingdom
07/29/2018
9/10
such a nice liquid, perfect blend of fruits and a great vape