For a rich, decant taste of the Middle East, the …..Vape Juice is the smooth tonic of intoxication. The sweet, crisp aroma of phyllo pastry soaked in honey, follows the initial hit of buttery nutty delight. Subtle hints of caramel, lemon and cinnamon tickle the senses, and enhance the intensity of the honey flavour. This E Juice is perfect of losing yourself in a Middle Eastern sweet Dream.
50ML 

QuickNic Ready =  Ratio ready bottle, designed for use with QuickNic, not suitable to vape without pouring in a QuickNic bottle to reach desired Nicotine Strength, QuickNic sold separately. 3MG is the maximum Nicotine level that can be reached. 50ml bottle; 60ml after QuickNic is used.

QuickNic Ratio Guide:

30ml requires 1/2 bottle of QuickNic
60ml 

requires

 

1 full bottle of QuickNic
120ml 

requires

 

2 full bottles of QuickNic
The above will result in a 3mg formulation
Write a Review
We verify all reviews are genuine. Please make sure your read our review policy before leaving your review.
Customer Reviews
Write a Review
Ask a Question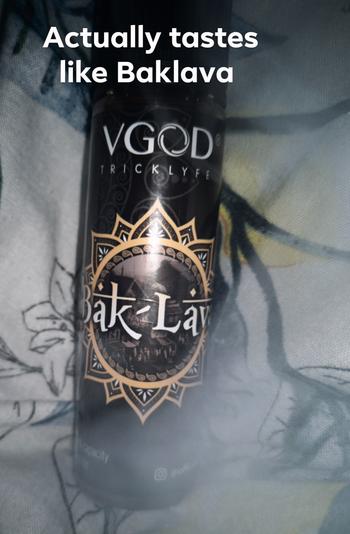 08/30/2020
Wow
I've had my juice for a while, and during that time it has steeped. To me, it really tastes like Bak Lava, like a lot. I love Bak Lava and try to buy it when I can, and this isn't the generic lunch meal deal type, this tastes like fresh gooey, nutty Bak Lava that you'd buy from a Turkish patisserie. I have a huge collection of Vape liquids, so I'd forgotten about this for 6 months and that steeping really changed the flavour for the better. There's soft notes of orange blossom and rose syrup, but it's incredibly nutty, you can imagine the syrup doussed pastry. The taste comes together so well, it's hard to distinguish and pull out notes, much like a well made Bak Lava. It's so good, and reminds me of chewing on a fresh diamond of Bak Lava. Steeping has also given it a geniune banana aftertaste, not an artificial taste but that taste you have in your mouth a little after finishing a banana pastry.
Naz
United Kingdom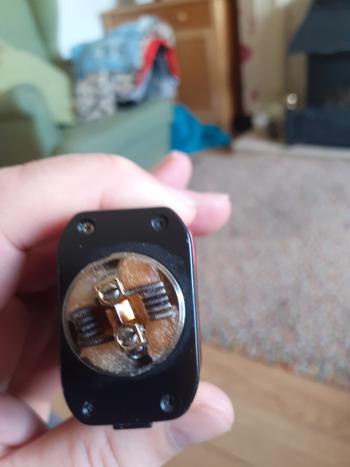 05/12/2020
Baklava
Nice enough liquid I put some in a freemax pro mesh tank and also tried it on clapton coils on the tengu I have to admit taste was better on the rda
Steve
United Kingdom
06/05/2020
Not bad
I thought this was going to be something weird, but it's actually pretty vapeable, maybe not an ADV tho.
Rūdolfs Z.
Latvia
05/26/2020
Excellent
Excellent product and great service from the guys as ever
Matthew H.
United Kingdom
05/22/2020
Bak lova
Lovely flavour, bit sickly after a bit though but still nice
Mr A.
United Kingdom