The Centaurus DNA250c is a stunning new mod from Lost vape.
Using the popular Evolve DNA 250c chipset, the Centaurus is the perfect mod for anyone wanting to up their vaping game. With upgradeable firmware, a range of customization options and a rocket fast firing speed.
The Centaurus uses a high-quality stainless steel frame construction with genuine leather grips and stunning panels made from either stab wood, carbon fiber or abalone. Making it one of the best looking high-quality mods on the market.
With a maximum wattage of 200w, or temp control between 200'F and 600'F, and a OHM range of 0.01 to 3.0ohm, the Centaurus is best experienced with RDA;s and RTA;s, although will outperform any other mod with a sub ohm tank just as well.
If you are looking for something a little more "high end" or just want to take advantage of all the customization E-scribe offers, then the Centaurus DNA250C by lost vape is the mod for you. 
Please note, Both Abalone and Stabilized Wood are natural materials with there own unique looks from panel to panel. The images shown are an example of the colours and look you can expect with these materials, but each mod will have a different grain, vibrance, pattern and style.
Features:
Max Wattage: 200w

Temp Control: 200'F - 600'F
0.96" TFT Screen
0.01 - 3.0ohm Resistance Range
Evolve DNA250c Chipset
Built In Protection Software
Up-gradable Firmware
E-Scribe Compatible
Stainless Steel Construction 
Genuine Leather
Package Contents;
1x Centaurus DNA250c Box Mod
1x Micro USB Cable
1x User Guide
1x Warranty Card
Write a Review
We verify all reviews are genuine. Please make sure your read our review policy before leaving your review.
Customer Reviews
Write a Review
Ask a Question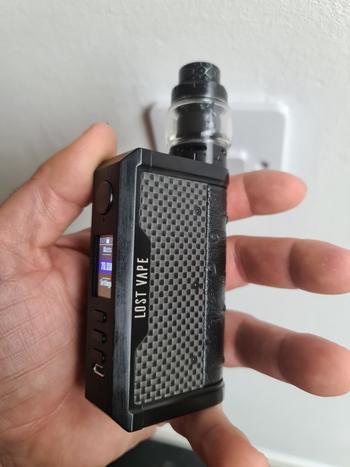 09/04/2020
Centaurus DNA 250c
Perfect transaction from start to finish. In my hands in 24 hours from order. Couldn't be happier. Thank you
Matthew P.
United Kingdom
09/03/2020
QC issues
I am big fan of lost Vape as their devices are always top quality and have excellent quality. However I received the carbon fibre version which has a straight weave one side and a distorted waves weave on the other. I'm not sure how this got passed their QC but it is very annoying to look at. Other than that the mod is nice and compact however it does have some weight to it, and I personally would of preferred if they would of Centered the 510.
N M.
United Kingdom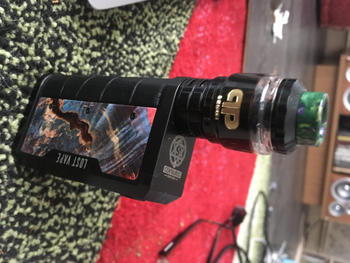 08/26/2020
top notch
The centaurus DNA250c is a beauty of a mod, this purchase was my 3rd Centaurus. Best chipset out there and a excellently made and solid product. Greyhaze as a vendor are great, infact i ordered mid afternoon and the Posty delivered it the next morning, thats fantastic for buyers with no patience and i know there are loads of you lol. If you want a new mod i highly recommend the centaurus and Greyhaze
Matt C.
United Kingdom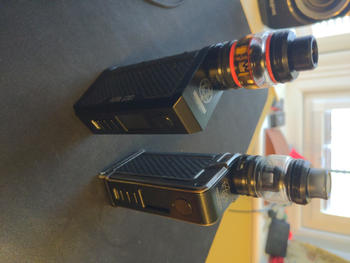 07/19/2020
High quality mod
After my Paranormal died with a year and a half of constant abuse, it was with a heavy heart I bought a Centaurus. The Centaurus works flawlessly, it's the same quality and solid build you expect from Lostvape. Although I prefer the style of the Paranormal, the Centaurus has a more refined simple look and the battery door is much improved. GreyHaze despatched fast and free delivery came the next day! Will shop with you again.
Joe P.
United Kingdom
10/21/2020
Worth the money !
Fantastic build quality with a great weight to it, really feels expensive.
Hubert M.
United Kingdom