Designed by TenaciousTXVapes, the mind behind the stunning Dreamer, the Keen by Timesvape is a gorgeous mech that would not look out of place in an art exhibit. 
The Keen has a stunning carve to its design with a thickness of 30mm at the widest points. This allows the mod to be used with 20700 and 21700 batteries for superb performance. If you do not have access to those, then dont worry! you can use 18650's in there as well thanks to the included adapter tube.
The mod features a hybrid 510 top cap that tapers to a top diameter of 25mm. Do you use a wider RDA? well no worries! the Keen also comes with two extra threaded beauty rings that you can swap out to fit 28mm and 30mm RDA's with 0 over hang! 
The Keen has a similar switch system to the Dreamer. Infact, the actual firing switch is the same design, so if you have a Dreamer and want have a nice colour contrast on your Keen, then you can swap out to suit the look you want to achieve.
The main upgrade is internal. TimesVape have made the pin free floating. Unlike the Dreamer where the battery sat on a spring loaded delrin insulator ring with the pin sitting in the middle, the Keen as been designed with a more functional free floating system. 
The gold plated battery contact at the top of the switch housing provides a "constant contact" with the battery and is self adjusting (spring loaded) to eliminate battery rattle. The mod only fires when the internal floating pin is pushed up. This eliminates any arching and provides a smother throw. 
If you are in the market for a new mech and want an eye catching stand out piece, or maybe you are wanting to move on from regulated devices and start exploring the mech hobby? With looks, function and performance all rolled in to one, the TimesVape Keen is a perfect option for you.
Features;
30mm Diameter Body
25 / 28 / 30mm Top Diameter
20700 / 21700 / 18650 Battery Compatible
Floating Ball Head Contact Pin
Self Adjusting Battery Contact
510 Hybrid Connection
Buttery Smooth Threads
High Quality Machining and Engraving
Package Contents;
1x TimesVape Keen Tube Mech
1x 18650 Battery Adapter Tube
1x 25mm Beauty Ring (pre installed)
1x 28mm Beauty Ring
1x 30mm Beauty Ring
1x User Guide
1x Pack Of Spare Switch Springs
Write a Review
We verify all reviews are genuine. Please make sure your read our review policy before leaving your review.
Customer Reviews
Write a Review
Ask a Question
Filter Reviews:
delivery
quality
greyhaze
design
dispatch
addition
flush
ability
everyone
25,28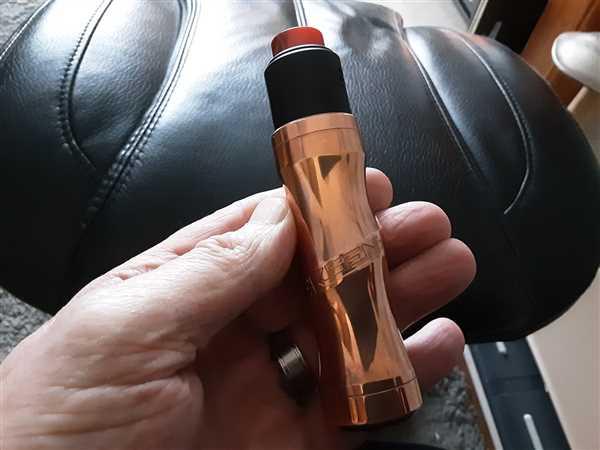 04/28/2020
Keen mech mod
Great price,the mod hits like a train. Various atty sizes. Smooth threads,great switch. Sum this up in one word , fantastic !!!!
Stuart P.
United Kingdom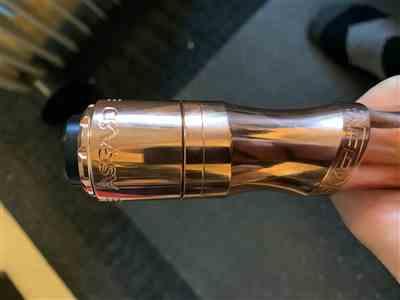 12/15/2019
Amazing 30 mm mech mod
Great mech mod, fantastic quality, the button feels like a million pounds. Fits perfectly on asgard 30 mm RDA.
Ramak T.
United Kingdom
04/21/2020
A Touch of Class Brass
Beautiful mod, threading is perfection and, even though the throw is a little longer than I'd prefer, it's a joy to use. Delivered with consummate speed by Greyhaze of course. Highly recommend it.
Gavin O.
Ireland
04/21/2020
Excellent mod
Excellent value for money mod. Great constant contact switch. The beauty rings are a nice touch so you can match up your larger rda's. Very impressed.
James F.
United Kingdom
12/28/2019
Copper Keen mech mod
This mod is doing just fine, got this one to replace my first one that basically wore out with a lot of use as a daily workhorse. Hard hitter at a great price.
Stephen H.
United Kingdom