A spare replacement pod for the Lost Vape Orion Plus. These 2ml pods are perfect for vapers who are swapping flavors often or just want a spare. 
Each pod comes with one 0.25ohm and one 0.5ohm coil.
0.25ohm mesh for a nice smooth flavor packed restricted mouth to lung vape.
0.5 regular coil if you prefer a tighter mouth to lung draw while still keeping a great flavor.
Package Contents;
Package Contents:
1x 2ml Orion DNA Plus Pod
1x 0.25ohm mesh Coil
1x 0.5ohm Mesh Coil
Write a Review
We verify all reviews are genuine. Please make sure your read our review policy before leaving your review.
Customer Reviews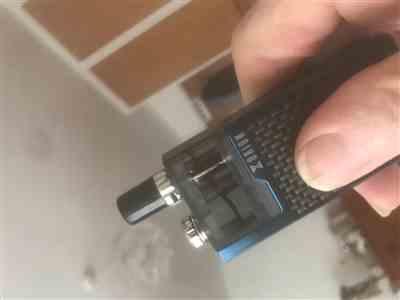 11/19/2019
Orion Plus DNA Replaceable Mesh Coil Pod
Superb! Pod came with a link to Lost Vape to upgrade the firmware of my Orion to Orion Plus via Escribe. The difference is dramatic! Immeasurably greater flavour and cloud (if you're into such things). So much so that I have bought a another of these and upgraded my second Orion. I vape Elements watermelon chill Nic-salt at 20% and often find myself puffing away on the Orion Plus instead of my Triade DNA250c Zeus combination. It's got to be good to do that. As for Grey Haze, excellent service as always. Well done chaps.
John-Paul S.
United Kingdom
12/15/2019
Pod
Great coils and pod system
12/14/2019
Does what it says on the tin
Arrived fast, genuine product. Does what it says! Easy to use, I have two pods for the vape so switch between flavours
Sean M.
United Kingdom
11/08/2019
Orion Plus pod & Coils
Orion now delivers flavour and hit like my Triade with Zeus tank but without the same cloud. Quite amazing for the size of the device. Have bought from Greyhaze before and will buy from them again.
John-Paul S.
United Kingdom
10/10/2019
Changing up
Love the original dna Orion. Now it's great to be able to swap the coil and not the tank
Michael B.
United Kingdom