The Lost Vape Drone BF is a powerful squonking mod that uses the superb DNA 250c chip set. The mod is powered by two 18650 batteries to push up to 200w of power while still providing a long battery life. The mod has all the features that you would expect from a DNA chip, with great wattage control, replay mode, boost mode and fantastic safety features. The 510 connection can take up to a 36mm atty with no over hang and uses a spring loaded pin to ensure connection.
The Drone BF is ideal for use with a BF RDA and features a well placed silicone squonk bottle for a ergonomic grip while still being able to keep your cotton juiced.
Features;


Evolv Firmware Upgradable DNA 250C

Wattage: 1 - 200w

Temperature Control: 200°F - 600°F

Replay and boost Function

Powered by Dual 18650 Battery's (Not Included)

Construction: Ultem & Die Cast Zinc Alloy

36mm Atty Diamiter
Silicone Squonk Bottle
Package Contents;
1x Lost Vape Drone BF DNA 250C Squonker
1x Micro USB 
1x Warranty Card
Write a Review
We verify all reviews are genuine. Please make sure your read our review policy before leaving your review.
Customer Reviews
Write a Review
Ask a Question
Filter Reviews:
service
delivery
battery door
finish
profile
leak
bargain
experience
firing button
customer service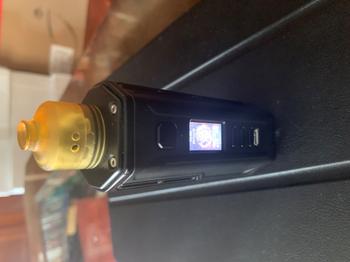 11/24/2019
Drone 250 C
Fast delivery to Spain and all arrived in perfect condition. DNA 250 C just amazing. The mod itself only have one con for me. And it is that the squonk bottle is a little difficult to press and I move the back cover when doing it. I guess I need to get used to it. For the rest, the mod is amazing.
Marino O.
Spain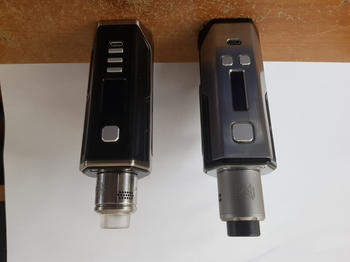 09/09/2019
Lost Vape Drone 250c - Versus the old Drone 250 DNA
Ouch ,, Sorry compared to the old - LV Drone , "which is my day to day squonker", this just feel's so cheep and light, plastic door, front and top,, The door is a pain at first to get it to fit right and then squeaks all the time,, But the DNA chip with colour screen is faultless and the silcone bottle is much easier than the harder plastic ones,, overall 6.5/10 ,, but i am starting to get used to it,, i dont know why iam moaning for i bought it the sale so it was a great price but i just had to say what it felt like.. atty's - wotofo profile and a mesh pro with both ni80 mesh PS/ If any body has an old LV Drone that is dead who wants to sell with the metal door and top please contact GH who i hope will pass you on to me
stephen j.
United Kingdom
09/01/2020
Drone dna250c
Excellent squonk mod shame about the customer service they never reply to my questions I email to them.
Scot G.
United Kingdom
11/17/2019
Squonk dna250c
Fab mod with a great chipset even with a small screen and iffy battery door the fact is twin 18650 wins it for me, as always a great shopping experience
Richie J.
United Kingdom
11/17/2019
Lost vape drone bf dna 250c
I am very happy with this mod, it was dispatched very quickly and arrived soon after. It is a great mod and would recommend to anyone looking for a decent squonk mod.
Martin E.
United Kingdom